WELCOME TO GLOBAL CARE
We are a healthcare agency specialising in providing various care services on a permanent and temporary basis within the Health & Care sector.
WHAT WE DO?
At Global Care we provide  a wide range of practical support that will enable you to remain living independently in your own home. We recognise that each person we support is unique with their own needs, preferences and aspirations for the future. Whether you need assistance to bathe and dress, support with your medication, housework, shopping or accessing the local community, we are here to give you the care and support you need, ensuring you lead the most independent life possible.
Despite the fact that there are many variations among gambling, it is online casinos for real money https://catscasinos.co.uk/real-money-casinos that are most in demand. This category of gambling has functioned since ancient times, and then also successfully moved to virtual space. As a rule, casino gambling halls for real money is a virtual machine in which there are slot machines, board games like blackjack and baccard, roulette bingo and poker. The game process in the casino for money occurs after the user determines the game performance and launches the selected game in manual or automatic mode. The task of each player to receive rewards in accordance with the payout table.
Almost every online casino offers users of the game several manufacturers at once, so that players have a choice for an interesting and profitable game. Moreover, many slot games are presented not only in paid, but also in free mode. cash games involve registration, but the user can play incognito. Thus, he can easily choose the necessary slot for himself. In addition, online slots for money are allowed to play for virtual loans, which still stimulates players to win and perform all the actions required of him.
HOW WE DO IT?
All our staff are highly trained. Our staff strive to provide the highest level of service to all our clients and provide that personal touch as we realise everyone is different. They continually attend NVQ training centres to improve their current skills. We ensure your health is constantly monitored on our online portal, in order to maintain an excellent level of service. Our online portal can also be accessed by your family members in order for them to also keep track of care being provided to you.
OUR AIM
Our aim is to be the leading provider of Care services in the health and care sector. We are able to provide all types of care services from Domiciliary care to Care Home Staff. No job is too big or small for us. We are able to provide care services all across Berkshire, Bucks and West London area. We take pride in the work we do and our staff have a passion for providing care to our clients.
OUR SERVICES
We provide various types of care services for all different care sector.
DOMICILIARY CARE
Domiciliary Care
Domiciliary care is provided to people who still live in their own homes but who require additional support with household tasks, personal care or any other activity that allows them to maintain their independence and quality of life. With domiciliary care, you or your loved one can continue to stay in the place you feel most comfortable – at home. We provide ongoing support that's completely built around your needs and routines.
Many families are opting for domiciliary care – otherwise known as care at home – because it puts them back in control of the support they receive. With one-to-one personal attention, from 30 minutes a week and up to several visits a day or overnight support, our care plans are completely built around you.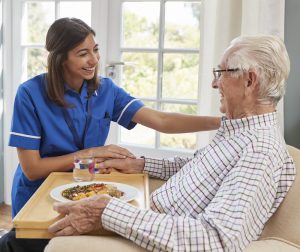 RESIDENTIAL CARE
Residential Care
Residential homes are often referred to as care homes and provide personal care such as help with getting dressed, washing and other day-to-day tasks. A number of older people live together and are cared for by care workers. A care home may also offer social activities such as day trips or outings.
Choosing a care home is never an easy task. Whether you are looking for yourself or a loved one. Global Care offers a wide range of residential and nursing care homes across the UK, including those providing specialist demntia care.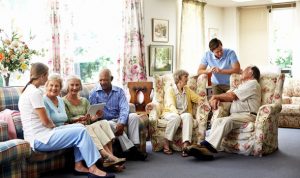 LIVE IN CARE
Live In Care
A live-in carer is a fully trained individual who lives with you in your own home, allowing you or your loved one to stay living at home with a bespoke level of one to one support. Helping hands carers provide companionship and can also help with:
Personal Care
Companionship
Housekeeping
Whether it's helping with personal care, keeping on top of the chores or moving round the house, many of our carers become a rock to their clients, enabling them to live the way they want every day.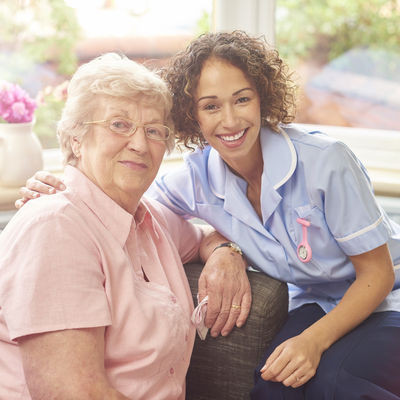 END OF LIFE CARE
End Of Life Care
Passing away peacefully, with dignity and within familiar surroundings, is what many of us would wish for. End-of-life care at home allows you – or a loved one – to do just this, in the place you feel most comfortable and safe.
Change can be disruptive and unbalancing, as can the process of settling into a completely new environment such as a hospice or hospital. Fully-managed end-of-life home care lets you or a family member stay at home, surrounded by loved ones and special comforts.
Even if you are currently in hospital, your local Global care manager can arrange for the right level of support to be put in place for a smooth return home, allowing those final days to be spent in the environment you know and love best.
In many cases, dedicated end-of-life care can be arranged to start within 24 hours. Call our team today if you'd like to discuss the options and to set-up a meeting with your local care manager.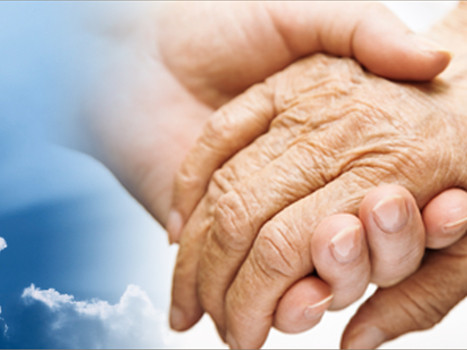 TELE CARE
Tele Care
We understand that it can be the daily phone call that makes all the difference for many people who are suffering from loneliness or confusion. It can also be very difficult for family members to know that their loved one is suffering and we hope to relieve this pressure a little for everyone concerned.
Our Tele Care Call offers not only a general 'chit chat,' but we can also double check medications have been taken or prompt your loved one to remember an event or to cook/eat their meal etc. Many things we take for granted can be confusing once we get older, and loneliness can be devastating.